Looking for a creative yet relaxing activity with friends or family?
Want to spend some time together, having fun, creating delicious Belgian chocoates in a professional yet stylish chocolate studio?
Then let yourself be immersed in the wonderful world of chocolate by storyteller Carolien and take your first steps as a chocolatier!
During this interactive workshop you'll make a range of chocolate delicacies. From a short history to a hands on explanation on 'tempering' and creating crystals, you'll learn the basics of this exquisite and delicious product and how to wotk with it.
And all this brought in an entertaining way. With that newly gained information.
For about two to three hours you will be using different techniques; tempering, moulding, enrobing,…
Together we make some funny chocolate lollipops, we enrobe a few crunchy delicacies and we create other yummy stuff.
You will learn how to fill a mould and how to use a pipingbag.
The workshop includes coffee, tea, soft drinks and… chocolate of course. Aprons and hair nets are provided so that your clothes are protected. Everything you create during the workshop (and not eat on the spot), is yours for the taking, in professional and luxurious packagings.
Practical information:
All prices include Belgian VAT.
Interested?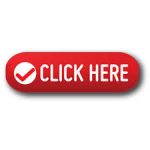 Fun interactive Chocolate workshops with Carolien Krijnen