Looking for an original teambuilding? A fun activity with clients or colleagues creating beautiful and delicious Belgian chocolates together?
Then check out the different types of chocolateworkshops in Carolien's professional chocolate studio in the historic city of Antwerpen.
Step inside the wonderful world of chocolate and experience that high quality Belgian chocolate!
During this fun workshop you make a range of tasty chocolate delicacies. After a short introduction you will start working with molds, piping bags, spoons and a range of decorations.
Besides a chocolate lover, I am also a dedicated tour guide in Antwerpen and therefor a born storyteller.
Not only will I explain you how to work with chocolate, you'll get your share of anecdotes and chocolate funfacts.
3 themes:
Workshop 'Brabo', a fun 2 hour chocolateworkshop for groups up and to 24 participants with an Antwerp touch, click here.
Workshop 'Diamond', The luxury version for groups from 6 to 16 participants that lasts about 2,5 to 3 hours and includes the making of a chocolate high heeled shoe and a glass of bubbles, click here.
Workshop 'The Golden Ticket', the VIP version for maximum 6 people only. Click here.
Duration: 2 to 3 hours.

Interested?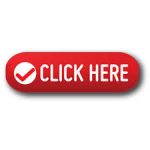 Fun interactive Chocolate workshops with Carolien Krijnen