Chocolate workshop 'Brabo'
Looking for a interactive team building for your top team? Want to treat your colleagues or clients to a fun and unforgettable activity? Then book a fun chocolate workshop at Chocalicious, with an Antwerp touch.
You are welcome in my professional chocolate studio in the heart of Antwerp and I will teach you all you need to know about Belgian Chocolate.
Up and till 24 participants.
2 hours.
From 55€ pp.
Everybody loves chocolate.
We start with a brief explanation about chocolate and how to work with it. What is 'tempering' and why is it necessary? With that newly gained information, you will start working yourself and create delicious chocolates.
For about two hours you will be mastering different techniques; tempering, moulding, enrobing,… Together we make some funny chocolate lollipos, we enrobe a few crunchy delicacies and create other yummy stuff. You will learn to fill a mould and how to use a pipingbag.
The workshop includes coffee, tea, soft drinks and… chocolate of course. Aprons and hair are provided so that your clothes are protected. Everything you create during the workshop (and not eat on the spot), is yours for the taking in professional and luxurious packagings.
Practical information:
Maximum 24 participants.
Duration: About 2 hours.
Price:

From 20 participants: 55€ pp.
From 14 to 19 participants: 60€ pp.
From 10 to 13 participants: 65€ pp.
From 7 to 9 participants: 70€ pp.
Up and to 6 participants: fixed fee: 450€ (75€ pp. based on 6 particpants)
Interested?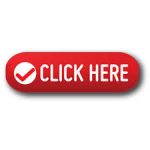 Fancy something a bit more spectacular? Check out the Workshop 'Diamond'.
All prices exclude Belgian VAT.
Fun interactive Chocolate workshops with Carolien Krijnen