'Chocolate Kiss'
Do you like chocolate, bubbles and other pleasant things in life? Then this luxury chocolate workshop is really something for you!!
Everybody loves chocolate
We start with a short explanation about chocolate. How is it made? What is ' tempering ' and why is it necessary?
Then you will start working with chocolate yourself, using different techniques; Moulding, enrobing,… You will learn how to fill a mould and use a pipingbag.
Together we will create a few tasty chocolate lollipops, a stylish holow figure; a shoe, some tasty chocolate sensations and we experiment with Red and gold dyes.
and Bubbles
We end up in beauty with a fun photoshoot and a Sparkling Roomer Cocktail.
The workshop includes coffee, tea, soft drinks and… lots of chocolate.
Aprons and hair are neatly fitted so that your clothes stay neat. Everything you make during the workshop (and not on the spot eat), you take home (packing options are provided).
Practical information:
This workshop is organised for groups only, it is not possible to join another group.
Groupsize: 10 to 21 people.
Duration: 2.5 to 3 hours.
Price (based on a minimum of 10 participants):

From 10 to 15 participants: €75 pp.
From the 16th participant: €70 pp.
Interested?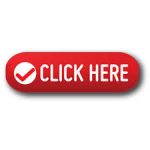 Prices include Belgian VAT
Too fancy? Check out workshop 'Brabo's Hand'.
Don't find enough people to form your own group of 10? Check out the monthly workshop 'Lange Wapper' where you can join on an individual basis.
Fun interactive Chocolate workshops with Carolien Krijnen