Pretty in pink!! Meet Ruby, the pink chocolate made by Callebaut!!
After dark, milk and white chocolate, Ruby is the most spectacular chocolate discovery in 80 years. The pink colour and sour taste are naturally present in the Ruby cocoa bean. No fruit aromas or colorants are added.
At Chocalicious in Antwerp you can not only taste it, you can even work with it.
We start with a short explanation about chocolate. How is it made? What is 'tempering' and why is it necessary for some applications? What is the difference between pure, milk, white and… Ruby chocolate.
Then you will start working with this exquisite Belgian Chocolate yourself, using different techniques; Moulding, enrobing,… you will learn how to fill a mould and use a pipingbag.
Together, we create a couple of funny bi-color chocolate lollipops and some pinkish crunchy chocolate cookies.
While our pink chocolate creations harden out, we drink a festive glass of bubbles! Pink of course.
Practical information:
From 6 to maximum 12 participants.
Duration: About 2,5 hours.
Price: €80 pp.
Interested?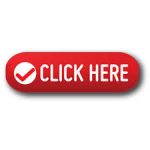 Price Excl VAT
For this workshop only dark chocolate (ref 811) and Ruby chocolate (ref RB1) is being used, both by Callebaut.
Fun interactive Chocolate workshops with Carolien Krijnen