Chocolate Workshop Lange Wapper
Don't find enough people to have your own group of 10? Don't worry, you can individually join this monthly chocolate Workshop on fixed dates .
The ' Lange Wapper ' chocolate Workshop is ususally organised every second Sunday of the month* from 11am till 1pm. Join in, individually or with a bunch of friends.
We start with a short explanation of (working with) chocolate. What types of chocolate are there? Which cocoa beans are used? What is 'tempering' and why is it necessary? Then you start working yourself, using the different techniques explained; Moulding, enrobing,… You will learn how to fill a mold and use a piping bag.
Together we make a few funny chocoladelollipops, you learn how to enrobe and create crunchy delicacies, and we build crispy chocolate rocks.
The workshop includes coffee, tea, soft drinks and… chocolate. Aprons and hair are provided so that your clothes remain clean.
Everything you make during the workshop (and not eat on the spot), is yours for the taking (packaging is provided).
The workshop takes about two hours and costs €50 pp (Including VAT).
This is the only chocolate workshop were you can join and because most participants are from Belgium or the Netherlands, it is predominantly organised in Dutch.
The workshops are not suitable for children under 9. Children from 9 to 15 years are welcome when accompanied by a participating adult.
Price: 50€ pp (Belgian VAT included)
Interested?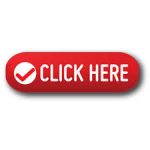 January:
February:
March:
01/03/2020 – 11h  (On the 1st Sunday of the month instead of the second)
April:
No workshop because of Easter
May:
June:
July – August
September
Please read this before booking:
This is the only workshop where you can join, individually or in small groups. The other workshops are organised for groups of minimum 10 people only.
This workshop usually takes place every second Sunday of the month (exceptions possible) and takes about 2 hours.
This workshop will take place with a minimum of 8 participants.
Participation only after confirmation and reception of payment.
My chocolateworkshops are primarily intended for adults. Participants between 9 and 15 years are welcome accompanied by a participating adult.
The workshops are not suitable for children under 9.
Cancellations:
2 weeks: 80%
1 week : 50%
Less than 1 week: 100%