Chocolateworkshop Sweet Kiss
Do you love chocolate, bubbles and other pleasant things in life? Then this luxury chocolate workshop is the one for you!!
Marilyn learned us that 'Diamonds are a girl's best friend'. Unfortunately, those are not within everyone's reach, but the good news is, there is chocolate!!!
And besides diamonds, we all know that 'girls' have yet another 'best friend'.  SHOES!!!
During this workshop everyone creates and decorates one gorgeous shoe… in chocolate!
Everybody loves chocolate
We start with a brief explanation about chocolate and how to work with it. What is 'tempering' and why is it necessary? With that newly gained information, you will start working yourself and create delicious chocolates.
Funky lollipops, a few crunchy delicacies, and to top it off, each participants molds, creates, and decorates a beuatiful chocolate shoe!
and Bubbles
We end in beauty with a Sparkling Roomer Cocktail.
The workshop includes coffee, tea, soft drinks and… lots of chocolate. We conclude with a delicious glass of bubbles with a dash of Roomer.
Aprons and hairnets are provided so that your clothes stay clean. Everything you make during the workshop (and not eat on the spot), is yous for the taking in professional and decorative packagings.
Practical information:
Maximum 20 participants.
Duration: About 3 hours.
Price:

From 4 to 6 participants: 80€ pp.
Between 7 and 9 participants: 75€ pp.
Between 10 and 15 participants: 70€ pp.
From 16th participants: 65€ pp.
Interested?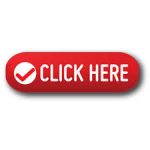 Too fancy for you? Then take a look at the workshop 'Brabo'.
All prices exclude Belgian VAT.
Fun interactive Chocolate workshops with Carolien Krijnen